[Tap, tap, tap. Is this thing on? Ahem. Obnoxious mic screech/nails on chalkboard sound here.]
First of all, welcome back!
Thanks for bearing with me as I took a brief blogging break to do some adult things like get pregnant, have baby #1, move into a new house, get pregnant again, land a new job, and have baby #2.
Life, while insanely awesome, is also incredibly busy these days. Why does time seem to just speed up the older you get?
Anyway, let's see…where did we leave off? Last time I blogged, the Obamas still lived in the White House.
Tim and I went from being a couple of kids (photo taken right before date night – circa 2013):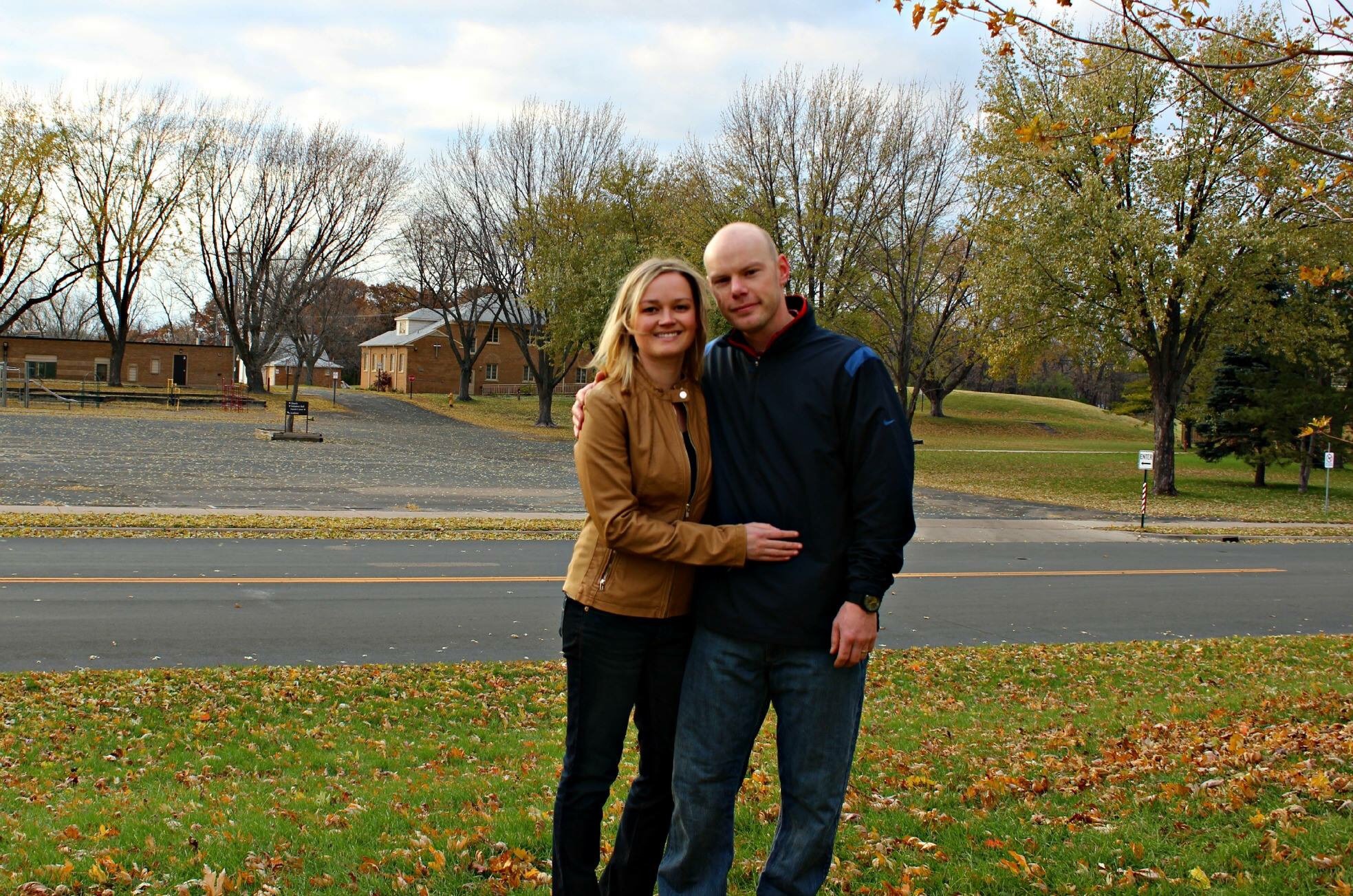 To having a couple of kids (photos taken during family fun day somewhere between nap time and supper time and right before two total meltdowns – circa 2019):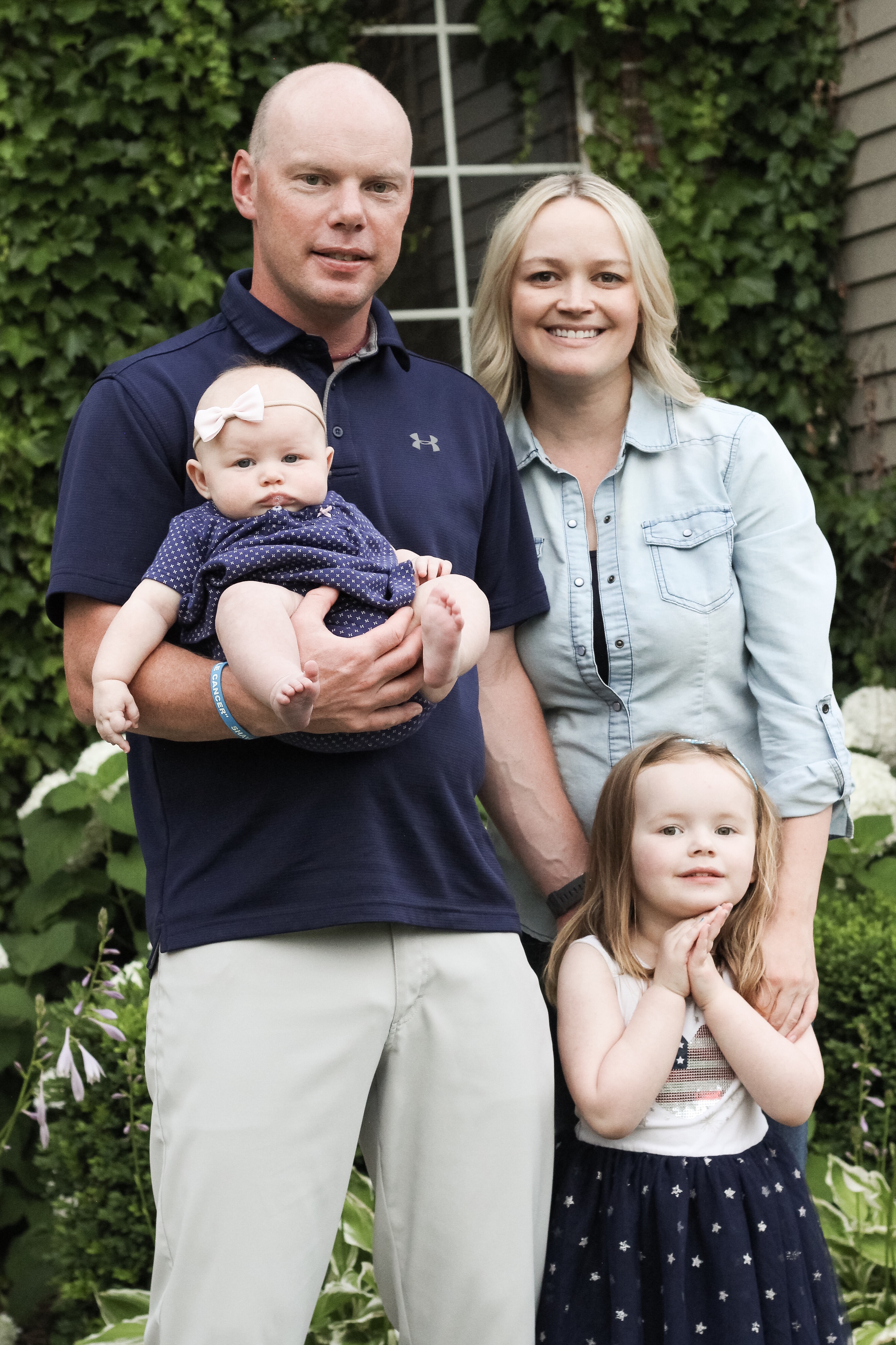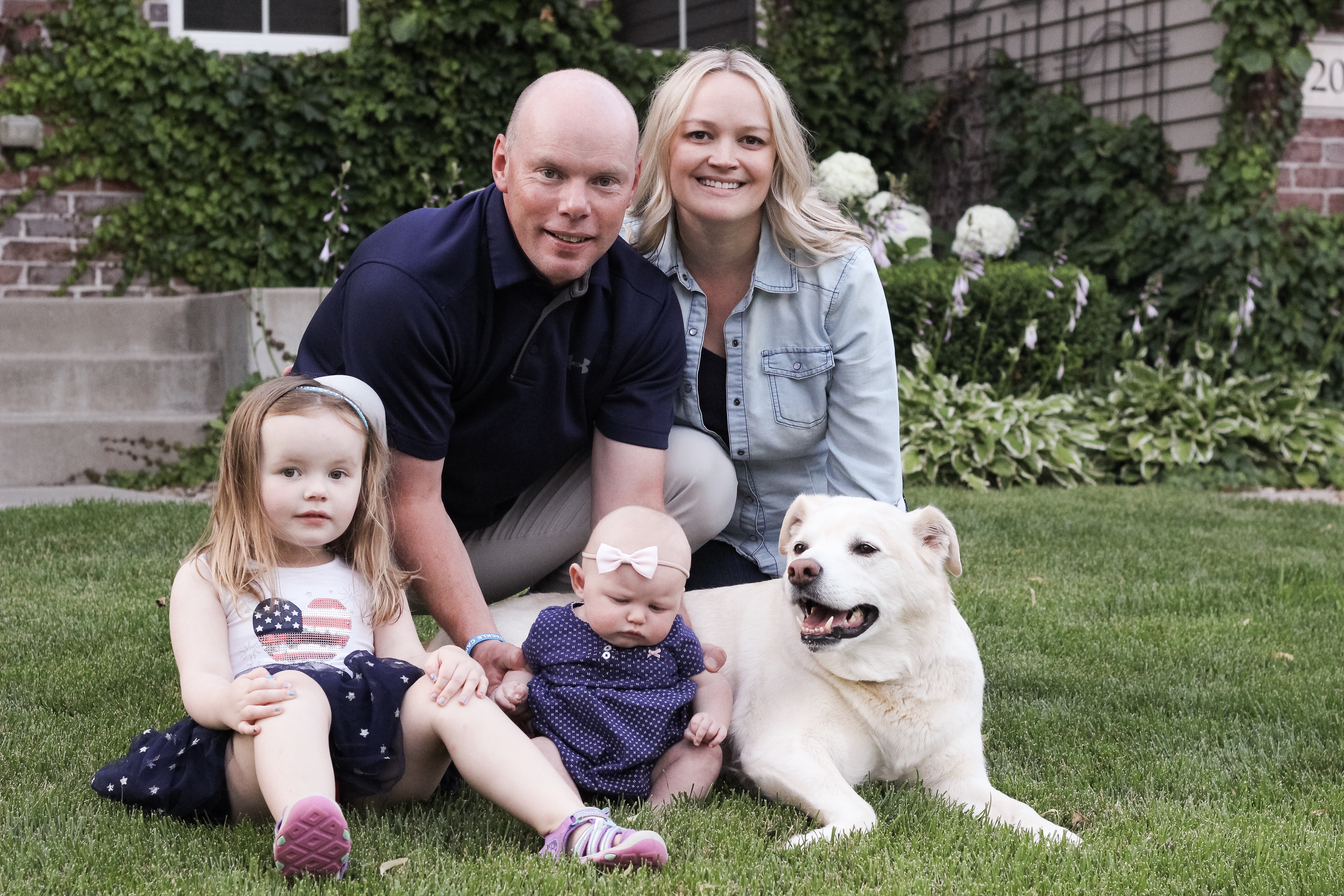 Well, friends – it seems we have some catching up to do. How about a quick Five Things Friday post to help us get reacquainted?
As you can tell from the photo, Tim and I now have two adorable daughters: Emma Kate (3.5 years) and Sophie Ann (4 months). Tim already dreads their teenage years. You would, too, if you saw the way Emma drives tears through the neighborhood in her cherry red battery-powered Mustang convertible.
At this very moment (Thursday night), I am sipping an adult beverage, indulging in some reality television, and enjoying a few minutes of peace and quiet after surviving a very long work week during the dreaded four-month sleep regression. #workingmom
The other day, Sophie chuckled for the first time. I literally thought my heart would explode.
The other week, I asked Emma if she liked the smell of my perfume. She kindly responded, "Yes. It smells like hand sanitizer." (I still can't figure out if that's a compliment? Also, I should really do an entire post of Emma-isms.)
Last month, I participated in a Wounded Warrior 5k Fun Run organized by my employer (my first race since giving birth to Sophie). While I didn't shatter any world records, I did finish strong, which encouraged me to register for a half marathon in October. Of course I signed up at a time when Sophie just began sleeping through the night and I felt well rested. I started training this week, right as she entered a fussy, sleepless phase. Between 2 am wake-up calls and 7 am work meetings, I feel pretty exhausted. I made a deal with myself that in terms of running, I will simply do the best I can and only continue training as long as it energizes, not exhausts me. Wish me luck!
(On a side note, I couldn't wait to start exercising again after having Sophie. As soon as I felt I could safely jog three miles, I jumped at the chance to run a 5k at work. Well, between recently returning to work after maternity leave and enduring nearly three months of extreme sleep deprivation known only to new moms and Navy Seals, I somehow got the date wrong and arrived a day early for the race. Womp. Womp. Dressed and ready to rock and roll in my retro Nike Tempo shorts and practically obsolete antique Garmin Forerunner, I showed up [utterly alone, totally confused, and slightly embarrassed] to the starting line just in time to realize my mistake and do a walk of shame back to my desk. Oh, well – at least I gave my team a good chuckle. #brightside)
So there you have it: my life in bullet points. Please visit again soon for more stories!
Erica