Hello, friends!
As the month flies by and my weekly mileage continues to slowly increase, I have fallen into a rather pleasant running routine. Overall, as long as I remain fairly flexible, I usually have no trouble completing my scheduled runs. My training routine looks something like this:
Monday mornings I roll out of bed at 5:30 am, pump Sophie's morning bottle, and down a quick cup of coffee before going for a short jog through our neighborhood.
Depending on my schedule, I go for another shorter run again on Tuesday or Wednesday evening/night.
Every Friday, my employer lets everyone out early, so a coworker and I head out for a brief jog together before I continue on by myself to complete my long run.
Surprisingly, my family life seems pretty unaffected by my training schedule. My biggest hurdle when it comes to balancing work, kids, and running actually involves breastfeeding and making sure I pump within at least two or three hours of working out so that the girls don't get too full. Let's just say I already need all the support I can get these days, and any extra weight up top has my maximum control sports bra begging for mercy. Ha. (Sorry. TMI alert.)
Anyway, here's a quick recap of the past two weeks.
Week 2 Workouts
Monday, July 29 – 3.41 miles outside before work
Tuesday, July 30 – 3.1 miles on gym treadmill
Friday, August 2 – 4.25 miles on work trail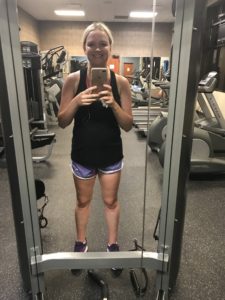 Week 3 Workouts
Monday, August 5 – 3.62 miles outside before work
Wednesday, August 7 – 3.75 miles outside after work
Friday, August 9 – 5.2 miles on work trail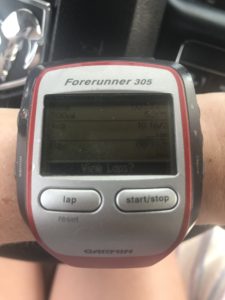 So there you have it. Next week I plan on incorporating some strength training into my routine. And who knows – I may even go crazy and add some yoga to the mix. Fun times!
XO
Erica